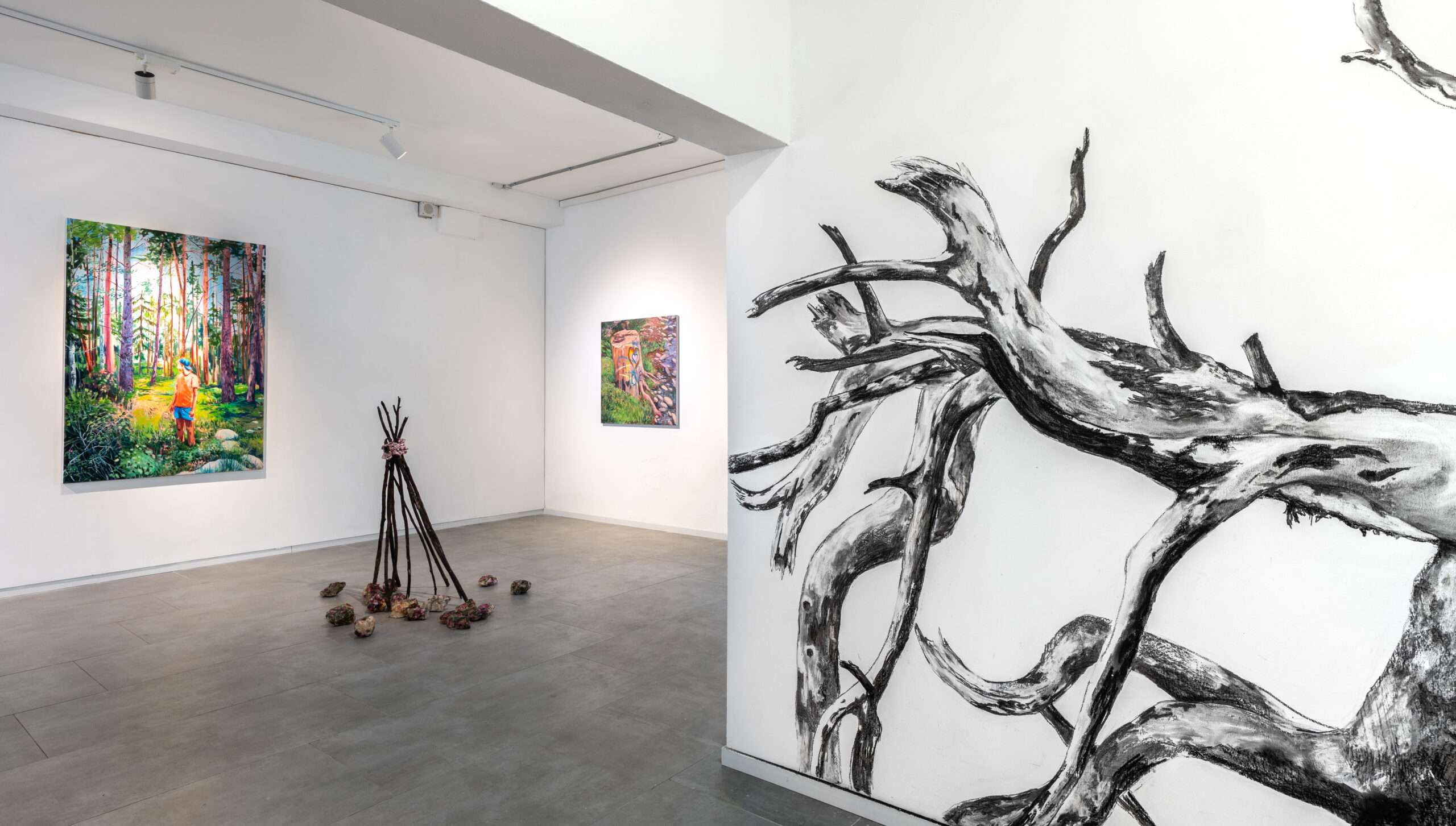 Exhibition 25.03.22-07.05.22 > Diana Kogan & Liran Shapiro / Echo
The exhibition "Echo" consists of a sculptural and pictorial installation that derives from a connection of two young artists who relate to the poetics of getting lost in the forest: in what may be found, in discarded objects and traces left behind, in romantic suggestions like graffiti of the word "love" on a cut stem and stones wrapped in napkins of cyclamen that seem to have melted into them. The installation is a kind of arena after an enigmatic event, the moment after the storm, a collection of objects that were torn from their surroundings and thrown into the open space. A game between the catcher and the captured, between that which destroys and the perishable.
At first glance it is not clear what locks what, and where the entrance or the exit is – What is the place of the wanderer in the forest? And what is the meaning of the echo coming out of his mouth and heard back?