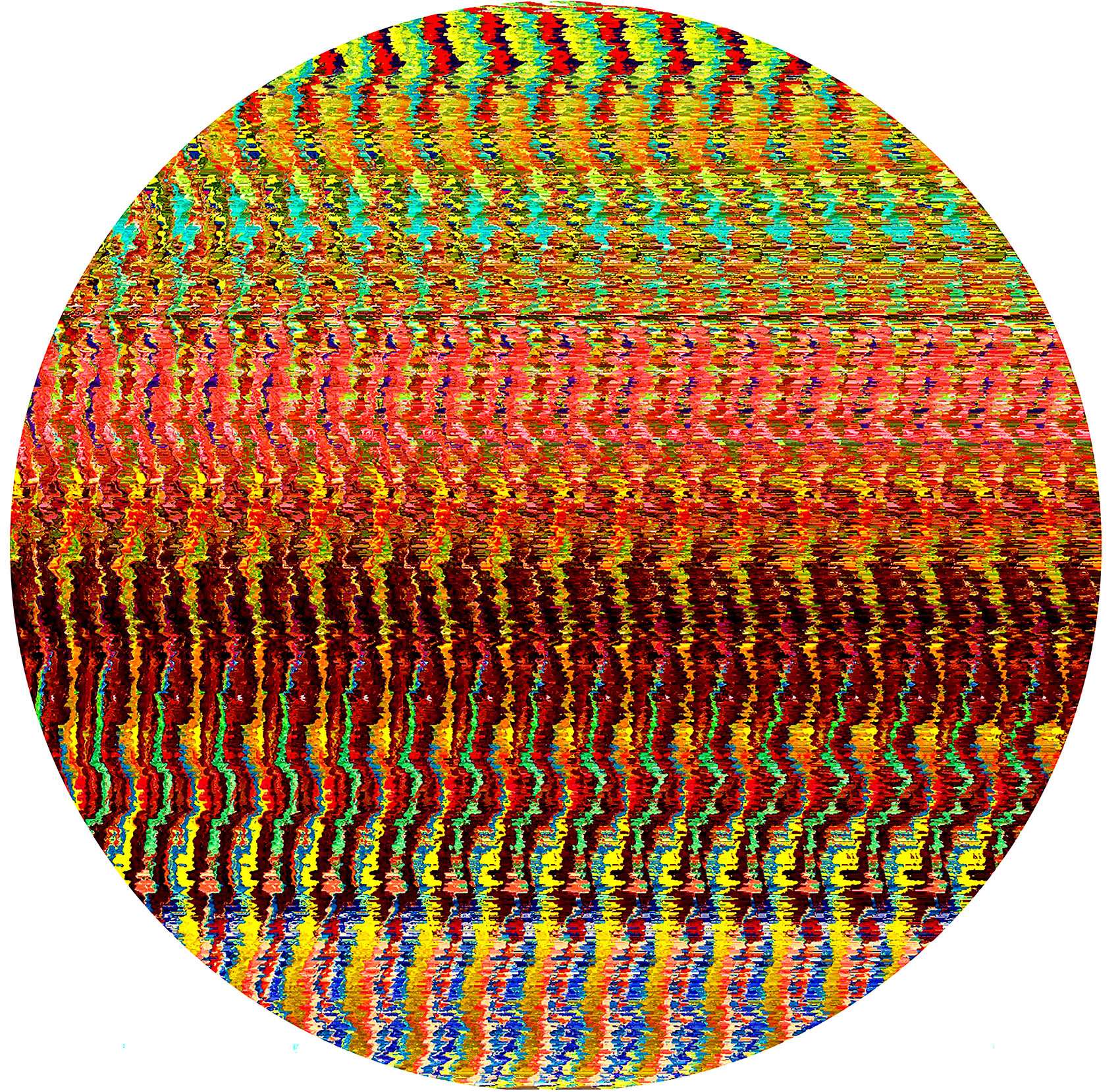 Exhibition 25.03.21-15.05.21 > Noa Ginsburg / To See Subcutaneously
The solo exhibition "Seeing Subcutaneous" expands the artist's research into deep ways of observing, perceiving and listening. The body of work includes digitally created images and will be placed on various surfaces in the gallery: wallpaper, walls, and windows and screens, accompanied by sound work created especially for the space. Ginzburg, who has lived in New York for the past few years and creates place-dependent installations, found herself in the year of the migratory plague without a studio and a permanent home, creating a series of installations-in-absence. In a new look at old technology, the works are auto-stereograms, which allow the observer to extract a three-dimensional image from a two-dimensional image that repeats itself. The computerized images were created using web-based mechanisms and digital editing, and are an ongoing exercise in abstraction.
In the works created by Ginzburg, one can identify floating texts, biomorphic forms based on intricate sculptures and drawings, and collages by Hieronymus Bosch and Hilma F. Clint. By observing "beyond" the image, or relaxing the eyes, the viewer is invited to enter a space that is frozen and dynamic at the same time.
The artist will work in the gallery during the exhibition on Tuesdays during opening hours.